Introduction
The view over the Vouga river is splendid.
The green landscape that surrounds the actual historical spas - Queen Amelia and D. Afonso Henriques - is the attribute of the area flooded by the aroma of healing water.
Everything is close and surrounded by sensitive allusions to the potential of our land. We are privileged to live, see and feel the essence of the Termas de S. Pedro do Sul. We always want to share the privilege authentic feel of our region combining happy to receive a quality and wellness tourism.

The Hotel Pintos is located in the center of the largest spa of the Iberian Peninsula and has a history of decades of operation almost as historic as those who knew the power of Thermalisme of our region. Harmonious rooms, panoramic and discreet restaurant, bar and pleasant terrace on the river, are covered by the bold architecture of the building. Our cuisine is typical of Laf§es gastronomy reminiscent of our ancestors cooked, because everything here makes sense if referenciarmos us in our past and serve.

Come live, see and feel our space!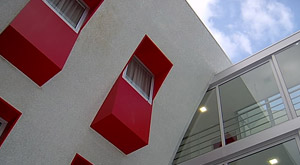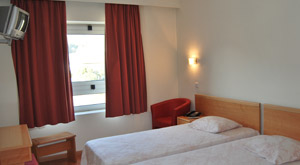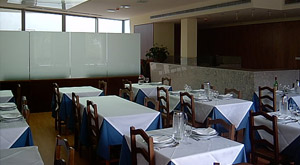 Services and Facilities
Equipped with the most modern facilities and the most varied services, distinguishes itself by offering global and attention paid to those who visit us.
- 30 Rooms
- Phone / TV in the Room
- Air conditioner
- Elevator in the 3 floors
- Wi-Fi
- Facilities prepared for disabled
- Restaurant
- Bar
- Coffee shop
- Room for events
- Terrace inside
- Living room
- Private parking Covered